Right Now – $23.00 Preferred Seats (regularly $45.00) Use Code CCSTRIP
(offer will stop without warning depending on availability) (where do I enter the code?)
What is the most important factor in your decision to buy tickets? We want to Know!
Please email us at comedycellar@comedycellar.com, or use the contact form. Maybe we can help.
This error message is only visible to WordPress admins

Error: Cannot add access token directly to the shortcode.
Welcome To The Comedy Cellar – The Greatest Comedy Club in the World.

You've clicked on one of our banner ads, but maybe you don't know exactly who we are.
The Comedy Cellar: (at the Rio Hotel & Casino)
* Is rated THE #1 comedy club by Google Reviews AND #1 by TripAdvisor… (you can look it up… ok, you may have trust issues… you really do need an hour and a half of wall-to-wall laughing… so here ya go:
* Premiered stars like Amy Schumer, Ray Romano, Jon Stewart, Colin Quinn, Dave Chappelle, Chris Rock, Dave Attell, and is the "home club" for stars like Michael Che, Colin Jost, Michelle Wolf, Bill Burr, Judah Friedlander and Dov Davidoff (No promises, but ya never know who's going to drop in! )
* Features not just an MC, middle act and a headliner doing an hour (like other clubs) but 5 TV Headliners doing their best killer 20 minute sets – in each show!
* The club itself is a star of major TV series and films, including HBO's Crashing, Robert De Niro's "The Comedian", Jerry Seinfeld's feature doc "Comedian", FX's hit series named after a male comedian we're not allowed to mention, and whose regulars are seen on every late night show from Letterman, Conan, Fallon, Kimmel, and in their own Netflix and Comedy Central Specials

* Is hailed as "THE iconic comedy club" by Vanity Fair (elitist, yeah, we know) and "A Billion Dollars of Comedians" by The NY Times (which usually hates everything!)
* Has its own Comedy Central weekly TV series coming this fall(!) – "This Week At The Comedy Cellar" (we came up with the name ourselves at 3AM, after getting hammered)
* Sells out 30 shows a week in its 3 New York rooms – still, after 37 years of operation (which makes us the most successful comedy show in NYC)
* Built an exact replica of the NY Comedy Cellar at the Rio Hotel and Casino (don't ask what THAT cost us) – and books the same talent we book in NYC
* Is owned and produced by the same owners as the original (no corporate or franchised owners here) – people who care about your experience, know that repeat customers and word of mouth is the secret to our business, want you to come back often, bring your friends, will treat you that way, and would love to hear from you – email me directly at owner@comedycellar.com
Thanks very much for being part of the best comedy experience you can have anywhere. We can't do it without you!
After the show, please send us your comments. We're dying to know how you liked the new room.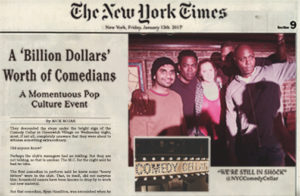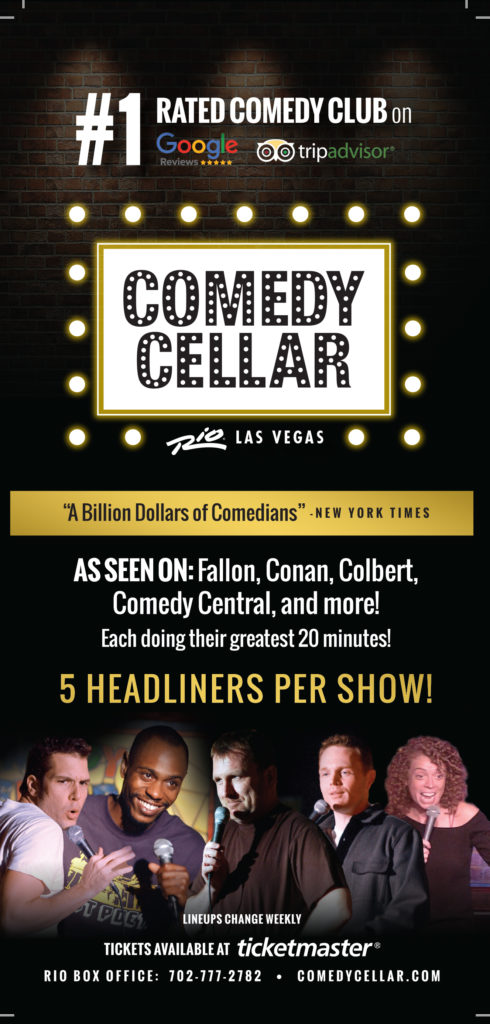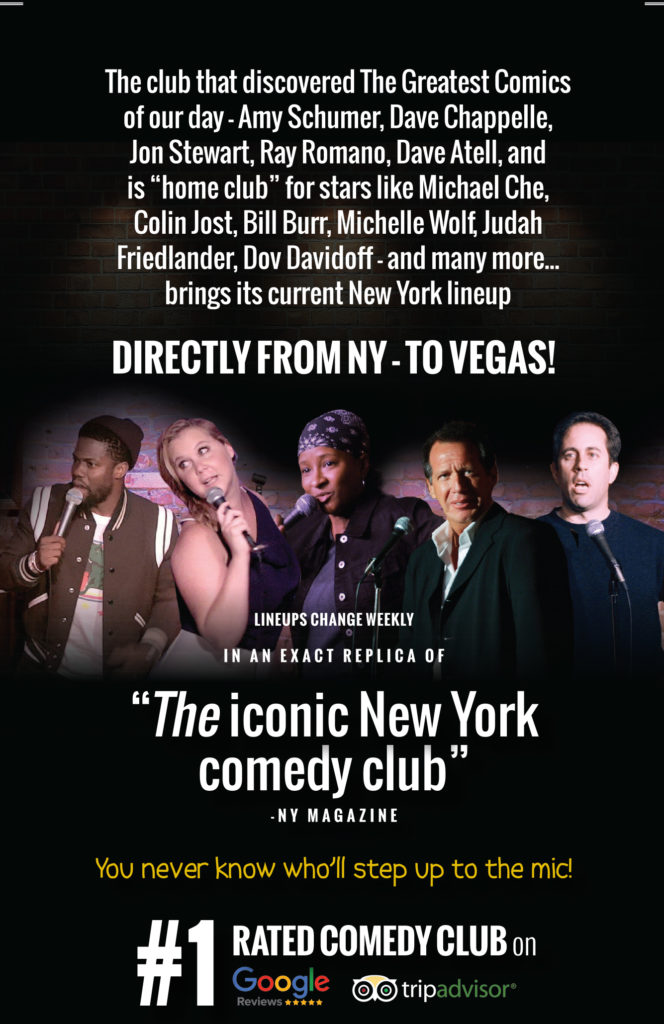 Rio All-Suites Hotel & Casino Las Vegas
3700 W Flamingo Rd
Las Vegas, NV 89103
702-777-2782
Check out some of these photos.
This error message is only visible to WordPress admins
Error: Cannot add access token directly to the shortcode.
Thanks,
Noam Dworman
Owner